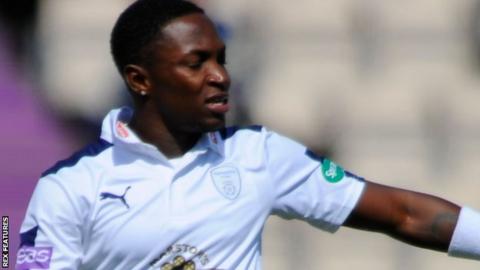 Former West Indies fast bowler Fidel Edwards is set to return to Hampshire next season.
Hampshire are yet to confirm a deal for the 34-year-old, despite him announcing it on his Instagram page on Tuesday.
Edwards was forced to return home early last season after breaking an ankle during a football match in training.
"It's been a tough year for me after my horrendous injury," Edwards wrote. "Hampshire kept faith in me even tho (sic) I'm not 100%."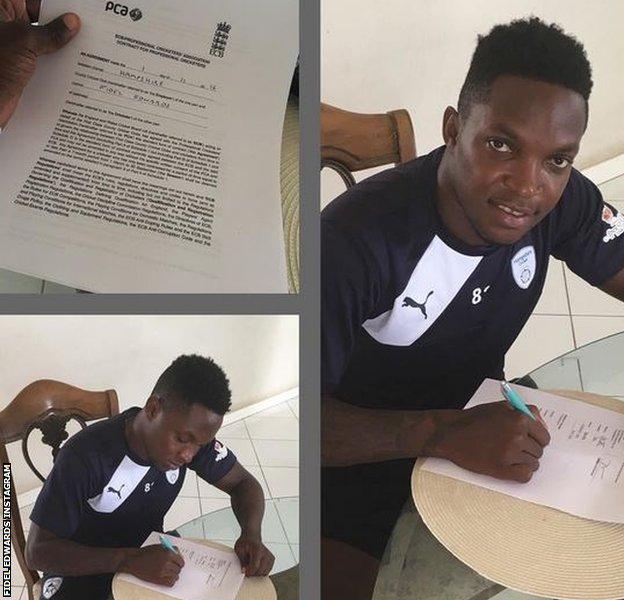 Edwards, who has played as a Kolpak signing for the last two seasons, made just two County Championship appearances in 2016 before injury.
In 2015, he took 45 Championship wickets to help Hampshire avoid relegation from Division One.