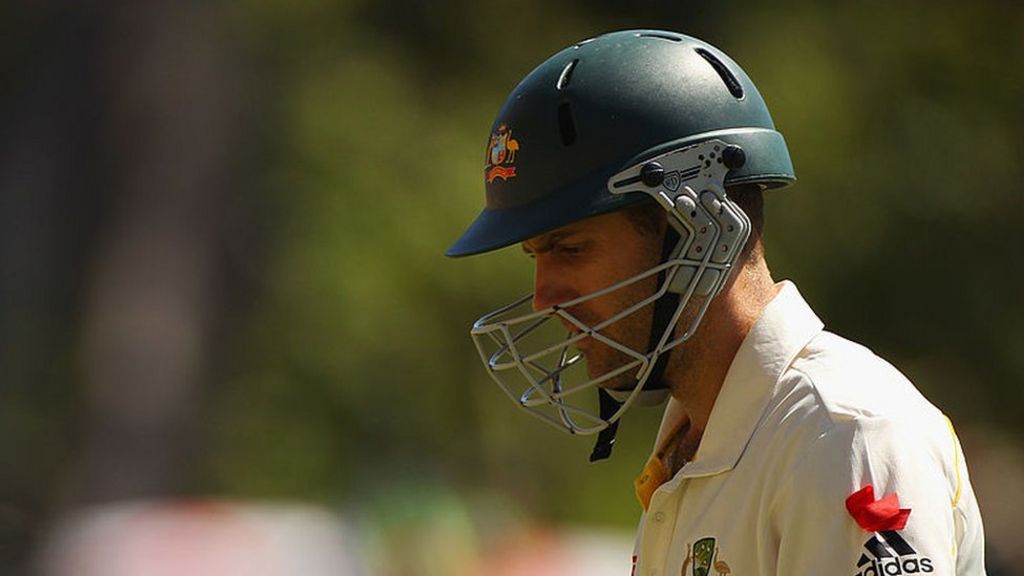 Retired Australia batsman Simon Katich has rejected Michael Clarke's claim they reconciled after an infamous dressing room fight in 2009.
A disagreement between the pair peaked with a physical altercation after a victory at the Sydney Cricket Ground.
It is one of many old wounds reopened with the publication of the former Australia captain's autobiography.
The book's release has also become part of the latest chapter in the love-hate story between Clarke and Australia.
Eight years ago, Katich reportedly grabbed then vice-captain Clarke by the shirt over a disagreement about when the team song would be sung.
Clarke claimed that the two cricketers had put their issues behind them and had met for the occasional coffee – a claim Katich denies.
---
Australia's cricket row
---
Katich, who last played for the national side in 2010, told the Australian Broadcasting Corporation it was an exaggeration to say, as Clarke does in his book, that they are now friends.
"It's a bit of a stretch of the imagination given I've hardly spoken about it since it all happened, and obviously haven't played since he took over as captain," he said.
It comes after Shane Watson responded to part of the book where Clarke described the all-rounder as being "like a tumour" on the team.
Watson responded saying the comments were "disappointing" and that they revealed more about Clarke than anything else.
Katich referenced the row with Watson in his response.
"I don't want to be drawn into it too much because it's old news," Katich said, "but I saw Shane Watson's comments during the week and I thought he hit the nail on the head with it. I thought it was rather ironic that he was called the tumour."
He added: "I guess at the moment he's trying to sell a book, so it's amazing how more and more of the story comes out."
During his playing days, Clarke was a divisive figure. The Australian public struggled to reconcile his on-field talent with a perception of a flashy off-field lifestyle.
Eighteen months after his retirement from international cricket, the book has done little to dispel public perceptions.
"Clarke's book paints a picture of a captaincy born amid suspicion from team-mates and public, and which ended amid tragedy and a protracted battle with his employers," surmised Peter Lalor in The Australian.
"People will buy his book, but will they buy him?" asked Anthony Sharwood, the Huffington Post Australia's sports editor.